Enabling broader learning and enhanced destination for apprentices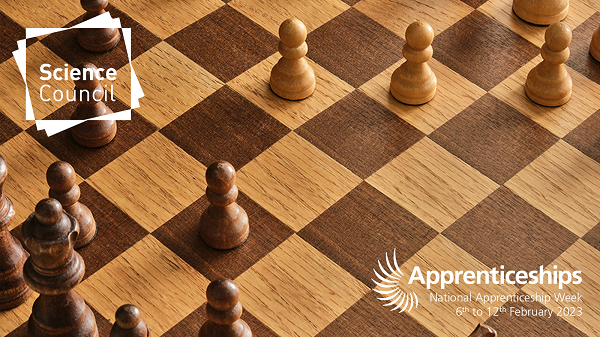 The apprenticeship landscape can be seen as a chess board, where multiple pieces engage as a collective, but with their own needs, moves and specific skills. When combining the respective skills of the pieces in a positively tactical way, it can enhance and maximise the apprenticeship experience, delivering individuals that are competent, motivated, and skilled, which then contributes to business success for today and tomorrow.
From a delivery perspective, we have the core pieces of the apprentice, their employer/mentors, and the training provider. With the reforms in England, we also have End Point Assessment Organisations, along with parts of the quality alliance, such as Ofsted and Ofqual to uphold the quality standards of delivery.
There are other pieces to consider too, such as professional and regulatory bodies. They bring enhanced employer networks and relations, with expertise in professional standards. They also understand the regulatory requirements within the industry. When utilised, this brings that wider, industry professional perspective to the apprenticeship.
When these pieces work together, apprentices can access the best support that facilitates their career and personal growth. We will be exploring in this article how by creating connections between the various pieces, it can reap amplified benefits for the apprentice. This collaboration can upscale and empower the individual in their learning and career, from entry through to progression and continuously throughout their careers.
So, what are the strengths of bringing professional bodies, regulatory bodies and learned societies into the fold, when developing policy, curriculum, and the delivery of apprenticeships?
Apprenticeship Design – Professional bodies are increasingly being involved in the employer-led groups that develop apprenticeships. Professional bodies are representing and upholding the professional standards of their industry, so by including their input, it can ensure that published apprenticeships consider these professional standards and embed them within the requirements of the apprenticeship itself. This can support in ensuring apprenticeships are fit-for-purpose, meeting industry needs and reflective of the performance expected and demanded by industry.
Personal Learning Networks – Apprentices can apply for membership with their chosen professional body (as a learner, student, or apprentice), that provides access to networks and communities of learning, thus forming their own personal learning network. This can be modified and utilised throughout their career.
This network is a broader community than their immediate peer learning group, or direct work colleagues, so delivering a wider and more diverse range of thoughts and experiences. This acts as a platform for apprentices to compare, challenge and grow new ways of meaning and learning from their experience of work.
Through networking events the apprentice can meet others who are at various stages in their career. The individuals that form these networks can range from those with a general interest in the subject, to those studying formally, to early careers, right through to experts in their field and those who are at the later chapters of their career. It also includes those who have concluded their working life, but still wish to play an active role in the community. It's this variety of networks that offers a melting pot of ideas and perspectives.
Accreditation – With training providers and employers gaining the rubber-stamp of professional body accreditation for their apprenticeship programme, it demonstrates and validates aspects of their provision, such as a commitment to the quality of provision, and a vision of the wider industry needs, with a curriculum that is reflective of this.
Assessment Readiness – Professional bodies have convening power that can scale up provision for SME's and niche learning provision, creating a space for activity where an apprentice can access events such as gaining firsthand guidance from EPAO's on how to prepare for their end point assessment.
Horizon Scanning – Professional bodies hold events and distribute content that looks into the future of work. This can support apprentices to consider where there could be innovations and opportunities in their sector, supporting their long-term employability by positioning themselves to make best use of these prospects.
Continuous Professional Development – professional bodies offer a wide range of CPD activities both in person and online. These can complement the core apprenticeship knowledge requirements, by offering masterclasses or deeper dives into key themes. This has value for the individual whilst they are an apprentice, and longer-term term outside of the apprenticeship too.
Mentoring and career support – professional body membership can include access to career advice and guidance. This mentoring is based on an advanced understanding of the sector, with the ability to inform with a holistic and focused approach.
Professional Registration – Leading on from membership, apprentices can consider the opportunity of professional registration on completion of their apprenticeship. This can offer individuals the benefit of gaining validation of their application of knowledge within real-world industry, demonstrating how they have contextualised theory into practice. It shows their commitment to working to the highest standards, with acknowledgement of ethical practice too.
Professional bodies are increasingly recognising the power of technical education, and specifically apprenticeships delivering full occupational competence. This is resulting in streamlined application routes that recognise this. One example being that from the Science Council, with shortened application routes for the registers of RSci (Registered Scientist) and RSciTech (Registered Science Technician), being available to apprentices who have completed an eligible apprenticeship.
Just as apprenticeship end point assessments are increasingly integrating assessment of regulatory or qualification requirements, there is the opportunity for professional registration to establish integration too. By creating this, it creates a natural progression path from apprenticeship to registration, enabling individuals to grow and ignite their careers. Professional bodies can be a consistent support for the apprentice both during and post their apprenticeship. That continuity of support can be powerful.
When interconnections are formed between all the key pieces of apprenticeships, the workforce development needs of industry can be best known and accounted for, offering opportunities for individuals, that delivers on employability and contributes to long-term career progression.
Through this collaboration and inter-connections, apprenticeships can deliver checkmate to the skill gap needs of industry.