Apprenticeships: University of Reading
As part of National Apprenticeship Week 2021, the Science Council interviewed Karen Henderson, Andy Whittam, Jessica del Rio from University of Reading.
Which apprenticeship programmes have you utilised?
We have a small scheme, but the results we have had from it have been great. Around 5 years ago, Reading University wanted to invest more in apprenticeships, and Andy Whittam, one of our Technical Managers, worked with HR to put the systems in place for us to allow recruitment of an engineering apprentice.
The recruitment process wasn't without its difficulties, however we recruited an excellent candidate, a mature student from Nepal – Yuba Gautam. He was dedicated to completing the apprenticeship and was able to really grow and develop in his career with us. Yuba was nominated to represent Farnborough College in the World Skills UK Competition (2019). In addition, Yuba is now a Registered Science Technician.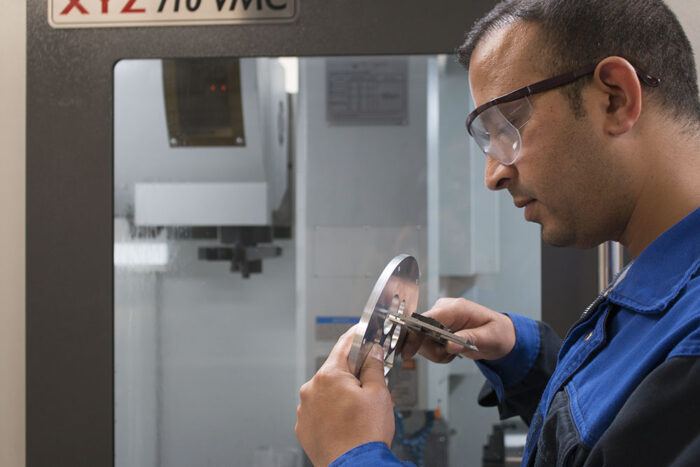 What were the drivers that encouraged your organisation to employ and invest in apprentices?
For new starters, we were looking to fill skills gap and establish succession pathways, especially for our technical roles.For our existing staff, we wanted to ensure we were investing in their development, giving them something concrete which will allow them to progress to more senior roles if they should wish to apply for them.
Have you used a training provider partner or is the apprenticeship delivered as an employer provider?
We explored a number of training providers, and it was important for us to find the right fit. A number of colleges and universities we considered didn't offer enough practical expertise which we need to deliver for our apprentices to succeed. However, after a lot of research, we were able to find partners which offered what Reading needed to support our staff.
Were/Are the apprenticeships for existing staff or new additions to the workforce?
We have had both new additions and used the apprenticeship levy to upskill existing staff.
One example is Rob Shackleford, who works with Jessica del Rio, Technical Manager in the Microbiology department. He has a wealth of practical experience and is now a Registered Scientist. In addition, we wanted to give Rob the chance to gain a qualification, which he can take with him for any future opportunities.
Rob is undertaking a Laboratory Scientist Apprenticeship with the University of Kent as the training provider. This has already had a tremendous impact on his work – he is enjoying it immensely, and the skills and knowledge he's learnt has already had an impact on the team. For example, his involvement in journal clubs has meant greater discussion with the Reading University teams, so much so it has functioned similarly to team building exercises.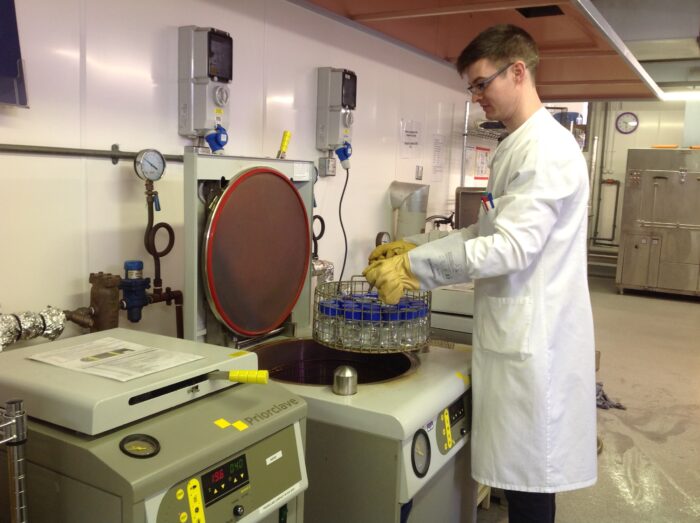 How have you accounted for the mentoring aspects of the apprenticeship and off-the-job learning requirements?
Mentoring has been carried out by senior staff and academic tutors and supervisors.
Yuba received a lot of support from Andy Whittam in the form of monthly meetings, plus the senior technician he works with on a day-to-day basis. A representative from the training provider (Farnborough College) visited every 6 weeks to oversee Yuba's progress.
Rob has also had support in with academic tutors, both at Kent and Reading University. So far the 20% plus of off-the-job learning requirements have fit in well with his schedule, at the moment mainly working online with a study day once a week.
What has been the impact on the business by utilising apprenticeships?
The impact of the apprenticeships has meant that we are able to establish some succession for our technical roles, which is of vital importance. Yuba has done incredibly well in his apprenticeship, graduating with a double distinction.
He's now working as an Operations Technician, with a progression route into senior technical roles, which is especially important when we have specialized knowledgeable staff retiring. It fills a vital skills gap for the University.
What does the future hold for apprenticeships at Reading University?
We're still in our infancy stage, but looking to grow in the future. It is important for us to consider the logistics and funding planning, as we want to invest in our apprentices, preparing them for employment on a permanent basis with us. This takes some time to plan with funding cycles, however it's a future we're very excited about.