Apprenticeships: Online and technology enhanced learning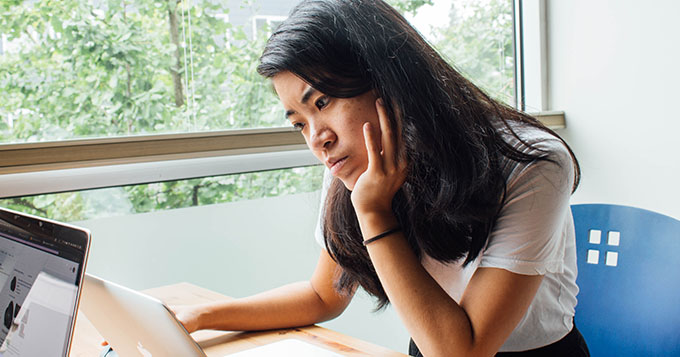 By Tom Cheek, Apprenticeships Lead at the Science Council
Apprenticeships offer real opportunity in the use of technology to secure rich and diverse learning. With the entitlement and requirement of off and on-the-job learning, the delivery format requires learning that can take place both at and away from the work premises, with and without the workplace mentor or vocational Tutor/Lecturer/Assessor.
There is the need for a blended approach where the online learning weaves tightly to the application of skills, knowledge and behaviours within the occupation and workplace. Rather than making the professionalism of teaching and training redundant, it could be argued that including the use of technology requires a strong and skilled pedagogical approach to best utilise the features that encourages activity and engagement.
With the events of 2020 and response to Covid-19, many training providers and educators have had to radically reconsider their model of provision. On the other end of the spectrum, training providers and employers who have implemented a curriculum from creation that is engaged with technology have seen far less negative impact. By being able to engage with learning online it allows for a momentum in learning that can sometimes be lost when relying too heavily on day/block release or monthly one to one face to face visits to support and facilitate learning.
The use of online learning should not be seen as something disparate from face to face delivery, but instead form part of the broader scheme of learning where activities contribute to the full picture of provision.
It's not about compliance in learning or completing endless number of online workbooks. It's also not about providing a vast repository of learning resources. This offers no clear purpose of the learning activities or sequencing to encourage a development of learning over time. Online learning is not about making something that was once paper into something digital. It can be so much more than that.
Instead the learning should be encouraged to be based in collaboration, activity, debate and reflection that expands and enhances the learning experience. At its' best it should support apprentices in the ability to build their bridge of learning, avoiding the risk of dependence on being given entire the learning path, set with a blinkered approach of basic transference of knowledge. Instead the experience can be far richer and exciting, creating space and aptitude to take risk in learning that results in deeper and flexible learning.
For provision of apprenticeships where number of starts each year are low, or where small to medium sized organisations are the apprentices' employer, technology allows the opportunity for increased interaction and collaborative learning for peer learning that cohort groups can offer. This can be through the form of online conferencing such as Zoom or Microsoft Teams for synchronous activity, or chat rooms and forums for asynchronous communication. Asynchronous is a factor to consider where individual apprentices may have multiple start and end dates of delivery. By having ongoing forums it builds up a collection of thoughts, ideas and values that can help shape the learning for individuals as they access and contribute to discussions.
When designing a curriculum that engages with the full benefits of online learning, there are many models that can be used. One simple model for digital learning is the 4 facets of learning. This model works particular well for apprentices where there is likely to be a blended approach. The learning activities may encompass the following:
Conversation & Interaction
Activity & Experience
Evidence & Demonstration
Thinking & Reflection
By supporting learners in the use of virtual learning environments and digital learning spaces it contributes to developing additional skills that will encourage social mobility and career development. These include:
Personal Learning Networks
The learner develops their own network to access useful, supportive and reliable sources of information to share knowledge and build understanding. It can be used beyond the confines of the apprenticeship itself and instead offer a collective of resource that changes over time. What was true and accurate today can be out-of-date tomorrow. Apprentices need to be able to identify what source is reliable and how to distinguish where inaccuracies may be apparent. This network may be formed by multiple origins such as social media, online networks, industrial or trade organisations to name a few. The encouragement to build a personal learning network allows apprentices to access collective intelligence where they can access and benefit from contributions from a wide range of individuals that may include experts in the field and also individuals who are just interested in the topic. By bringing these ideas and experiences together can form something that has more value in terms of learning.
Digital Literacy Skills
Now more than ever the use of technology infiltrates every aspect of life, be it shopping, banking, socialising, work and learning. By developing individuals' confidence and ability to use technology in its' broadest sense, it can open up opportunity, break down barriers and release their full potential. It's easy to fall into the trap in thinking the younger generation are all tech savvy, but this 'savviness' may stop at the point of being able to use apps which are often highly intuitive. A more aspirational vision is where individuals have a level of ability in the use of technology that can be diverse and responsive where the interaction goes beyond a smart device and may include use of computers, laptops, tablets and the suite of tools used in the world of work. This is not to say there is not a place for learning on the move using smart devices but rather that provision and expectation can stretch and challenge to meet both the educational experience and vocational ability that supports career growth and professionalism.
Debate
As covered earlier in this piece, the ability to communicate and interact online can develop active listening and communication skills. This interaction may be 'apprentice to apprentice' or 'apprentice to tutor' depending on the size of cohort of provision. Either way the ability to be able to communicate a thought and opinion, matched with the skill to listen to others to form new judgements or cement existing views, that translates content to something that makes sense to them, will form a talent that can be applied in many aspects of life.
Commitment to life-long learning
The responsibility of all of those involved in education is colossal. A negative experience in learning can haunt for a lifetime. Reversely, offering a dynamic and inspirational learning experience can ignite a passion for learning that remains with an individual during their apprenticeship, career and beyond, building an inquisitive and exploratory mind. Individuals can be challenged to consider and go beyond their own perceived potential.
Access and sustainability
When applying technology for learning, it is imperative to consider the accessibility for all and the sustainability of learning. Sometimes simple is best – learning resources do not have to have high productive value to have high learning value. Some of the best learning objects can be simple in their use of technology but complex in their impact. Any use of technology should focus on the aim of its' impact. That's not to say educational resources can't be highly edited or polished in their delivery but rather that this requirement should not be seen as an essential requirement for the finished product. Ultimately it is always about the learning experience.
Implementing technology into the scheme of learning is something that may take time. Confidence of the implementation and use will need to be developed with both delivery staff and learners. Risk in learning needs to be accepted and lessons learnt to enhance future provision. Technology has the potential to inspire and empower learners and excitingly for educators offers great opportunity for increased engagement. Technology should not be seen as a threat that dilutes the professionalism of teaching and training but instead seen as an offering of a palette of learning tools that can brighten a learning canvas.
Want more information? Read Tom's blogs on apprenticeships here.
Are you visually impaired, or just prefer to listen? Listen to Tom's blog below: