6 ways the government can address lack of confidence in apprenticeships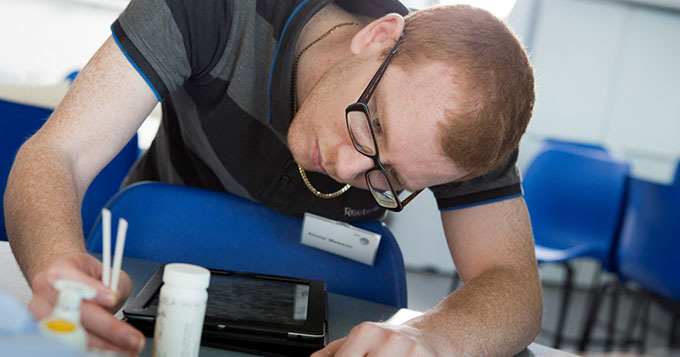 Statutory regulation for apprenticeships should be part of a wider programme of reform to address issues of the perception, take up and quality assurance.
An increasing policy focus on apprenticeships
Earlier in the summer the government consulted on protecting the term 'apprenticeship' in law, as part of its plan to create 3 million apprenticeships during the current Parliament; the aim being to give apprenticeships equal legal status to degrees.
With increasing demand for workers across the UK economy with science qualifications, particularly for those with practical and technical skills, the Science Council has welcomed the government's increasing focus on improving non-graduate routes into science.
One of the most urgent issues facing UK STEM employment sectors is the lack of skills at technician level. In recent years, however, much of the focus of science workforce investment has been in the graduate workforce, which has gradually diluted apprenticeships as a recognised and respected route into the profession.
Protecting the term 'apprenticeship' in law will send a strong signal that the government values apprenticeships as a route of education, training and employment. However, statutory protection of the apprenticeship title is unlikely to be successful if it not part of a wider programme of reform involving employers, professional bodies, training providers, schools, further education colleges and qualification bodies.
The wider reform programme
As part of a wider reform programme to address poor perceptions and lack of confidence in apprenticeships, the Science Council calls on the government to (in no particular order):
ensure the apprenticeship brand is associated with high-quality education and training that
leads to an occupational or professional qualification
ensure that apprenticeship standards are linked to professional registration requirements in sectors where they exist, such as science and engineering
ensure that learners gain transferable skills to underpin their future careers as well as develop and maintain the professional standards sought by employers
tackle the inconsistencies regarding the minimum length of time for apprenticeships support careers information, advise and guidance by promoting high-quality
apprenticeship opportunities and accompanying career pathways more widely, with better information and advice given to young people about apprenticeships as a meaningful and valued pathway into higher education and into a science career
create opportunities for a wider range of employers to engage in the Trailblazer schemes
and its potential successor
You can read the Science Council's full submission here. The government's response to the consultation can be read here.
Further information
The Science Council and several of its member organisations are engaged in Trailblazer projects,
and developing the standard for Laboratory Technician and Science Manufacturing Technician.
These are being designed to be recognised at Registered Science Technician (RSciTech) level.
Contact us for more information.